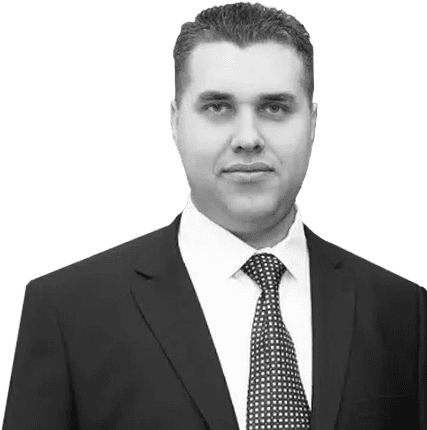 Using speech analytics, we've managed to highlight the characteristic features we need just by pressing a couple of buttons. As a result, we no longer require a dedicated employee to monitor calls and we can hand over some of the workload to a senior salesperson. That person is only involved in searching for the calls we need and, in rare cases, call monitoring (which has been reduced to a minimum), and dealing with negative issues, which is important
Sergey Zolotarev
Number of incoming
calls per day:
200
What tools were
used:
call transcripts

checklists

SmartTags

autotags

This tool has significantly reduced the time required for call monitoring. Previously, we had one employee allocated for analysis of how the call center operated and that was their fulltime job. For example, if they wanted to find a call where a client complained about delivery or a courier, they would have to go through the entire history of calls: figure out the time, identify the client, listen to a few calls, find the reason, and resolve the complaint. One case would take half a day. Now, when you need to find a conversation, you can just do a keyword search in the transcript and quickly familiarize yourself with the contents of the dialogue.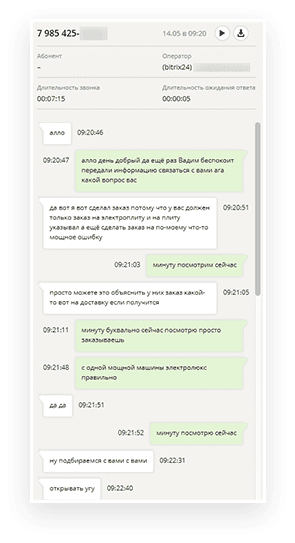 Automatic tagging has made it possible to forego manual tagging to understand the reason for a lack of calls, even when there is traffic to the site. Premier Techno created a breakdown of advertising channels using keywords («refrigerators», «vacuum cleaners», and «televisions») and compared it to the number of requests for the same products by phone. It turned out that the sellers were not to blame for the lack of sales. It was the conversion on the site due to uncompetitive prices. After they were adjusted, sales went up.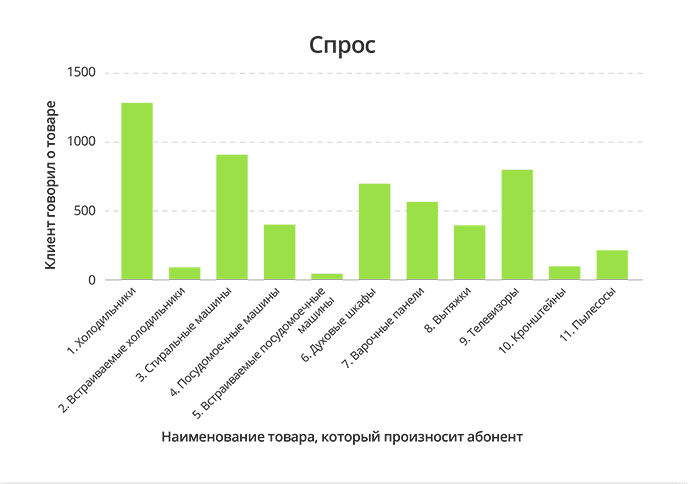 After setting up autotagging by keyword, the company was able to calculate the demand for goods to build a sales plan.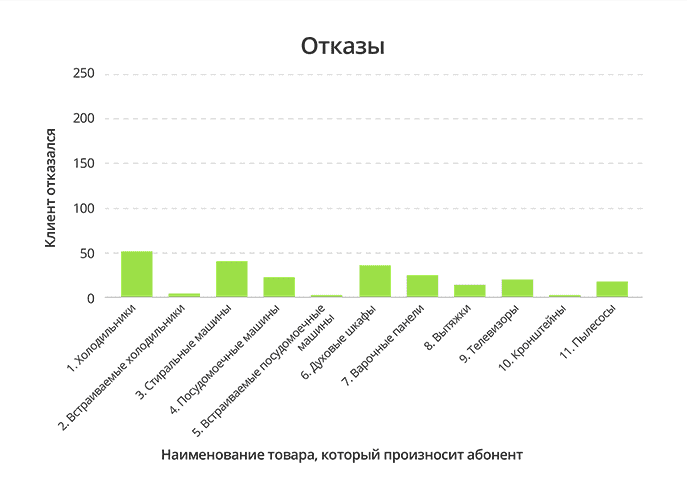 Autotagging enables you to see the number of goods being rejected, calculate the amount of financial loss, analyze calls, and make calls to get customers back.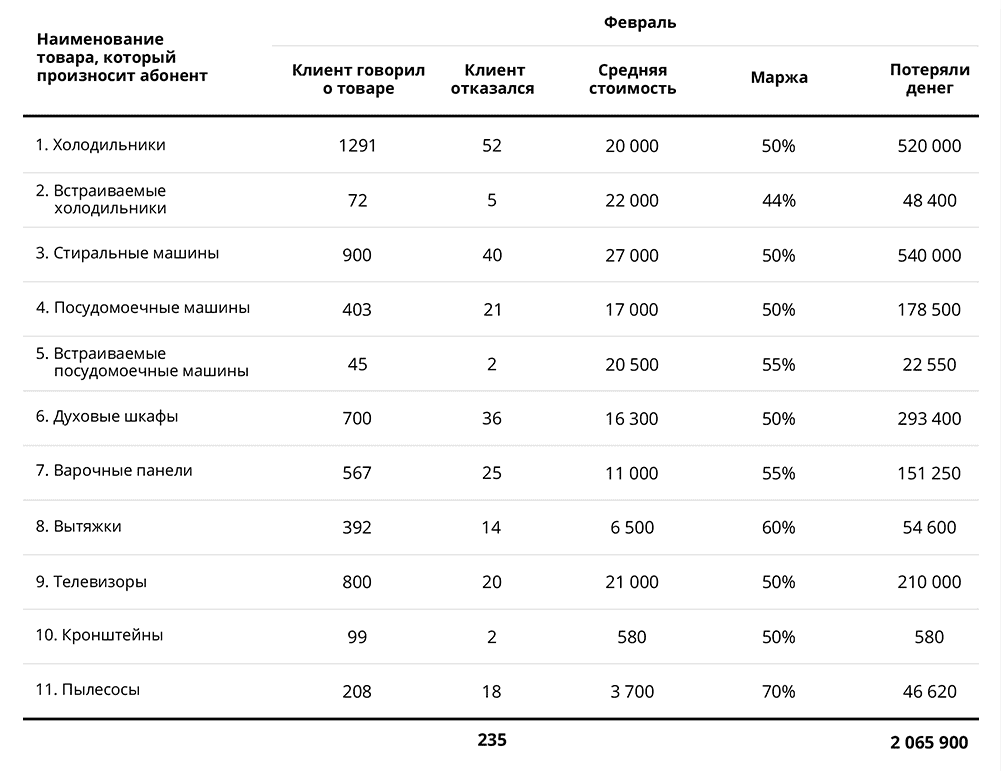 Example of a table that can be made based on statistics for demand and rejections. It shows how much money the company did not make.
SmartTags
Since autotags are clearly the work of an algorithm that finds keywords in speech, we can say that SmartTags are what draws attention to the context, in a generalized manner, everything that is difficult to describe in regular expressions. The neural network reveals abstract patterns that cannot be algorithmized due to their having too many features. For Premier Techno, there was an idea to use this component to generate checklists: combine SmartTag data with autotag data, identify trigger words that are common in meaning, and use them to create requirements for employees when communicating with customers.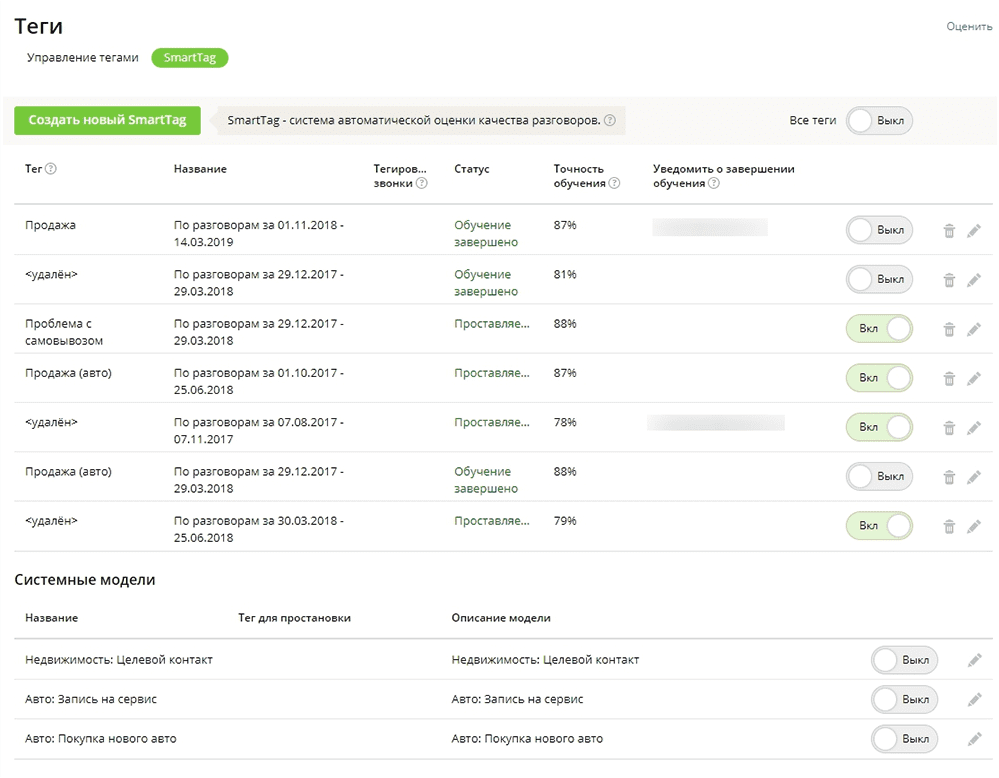 Premier Techno's leadership wanted to understand how their sellers were operating: how well they communicate, how they process objections, and whether they can identify needs. Previously, these kinds of reviews were carried out selectively, and, given the amount of work an employee had to do for call monitoring, it was impossible to have a system of checklists. However, this situation was resolved using the checklists from CoMagic. They are lists of units with keywords that must be said by an employee during a conversation with a client.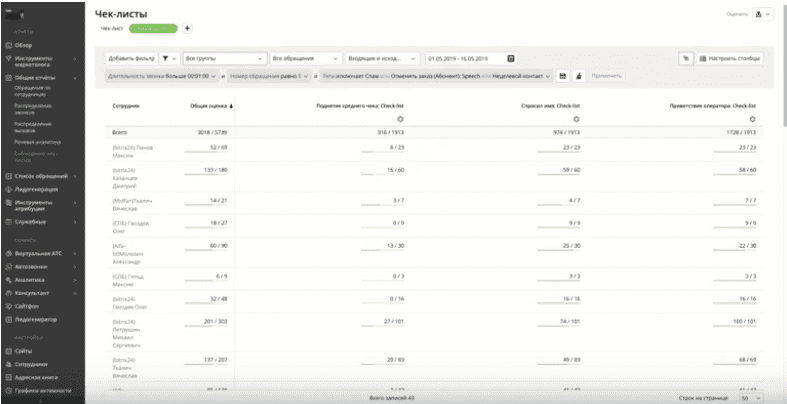 After gathering the required number of calls, the Premier Techno managers compared the percentage of checklist fulfillment to the sellers' financial performance, and they noticed a subtle dependence: those who work well with checklists were not always good sellers. The reason was in the scripts is not entirely correct. By using checklist reports, the company was able to identify the most "selling" conversation points and suggested using only them, abandoning the clearly defined communication scenario.
Thanks to checklists, the company can rely on better customer retention now. The operator has to ascertain the needs of the client and offer an alternative if the product they requested is not in stock.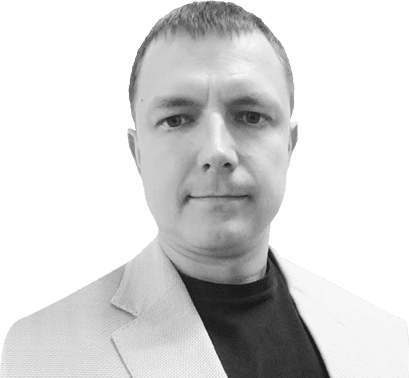 We configured integration with 1C to transfer transactions to the personal account. They get the tag 'sale.' Using speech analytics, we can select all the calls with that tag at an accelerated pace and read that in addition to the purchased product, the user was interested in another one, but it failed to sell, and we find out the reasons for that. Next, we determine the amount of money that was not made and which employee was responsible. This helps us make resales and we can honestly evaluate the conversion to sales for employees to evaluate KPIs. After testing the Speech Analytics from CoMagic, we were able to improve sales by 20%.
Alexander Glumenko